Does taking care of your Phoenix home feel a bit overwhelming?
I totally understand. The dry heat and warm winters make Phoenix a fun place to live. But it's hard to find Phoenix-specific home care advice. And let's face it. We're so different here. Who else has to deal with cactus and scorpions? And according to Porch no other state has as many pools per person.
But never fear, here are 5 Tech Tools For Home Maintenance In Phoenix:
1: Clickapro - Order Home Services Online
Full disclosure, Clickapro is my own service. But, I think it will be a huge help for you and your home. I want to make home maintenance *way* easier.
It can be a pain to get things done around the home in the Phoenix Area. A huge pain. I am a contractor in Arizona with lots of contacts in the industry and yet, it can still be a challenge to get work done on my own home. Here are some of the issues I have dealt with at my own house:
Someone agreed to install gutters for me. It took 5 calls to get them to come out to give me a quote. Then 5 more calls to come to my house and do the work.
It seems like so many times, I've been ghosted. I will call or text someone to see if they will come do work at my house and then I hear nothing back. Absolutely nothing.
Last year I had a company come install carpet on my stairs. When they were done, I got ready to pay them the balance due. But they said, "Oh, that's the cash price. You need to give us that much cash." No checks, no credit cards, just cash. It's so awkward to have people in your home asking for large amounts of cash.
A tile installer once got about ½ way done tiling my shower and packed up and left when he got to a difficult portion around an arch. No explanation and no communication, he was just gone.
And the list goes on. It can be a chore to get work done on your house.
So I started Clickapro. Yes, it's a new company, but check it out. We are using technology to make it possible to order home services online with upfront pricing. You can schedule your service at a time that works for you so that you can get back to what matters. We are adding new services all the time, so keep checking back to find the services you need for your Phoenix Area home.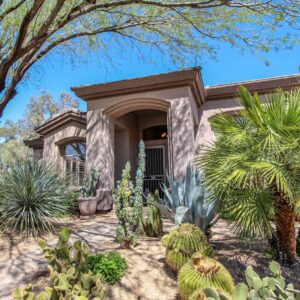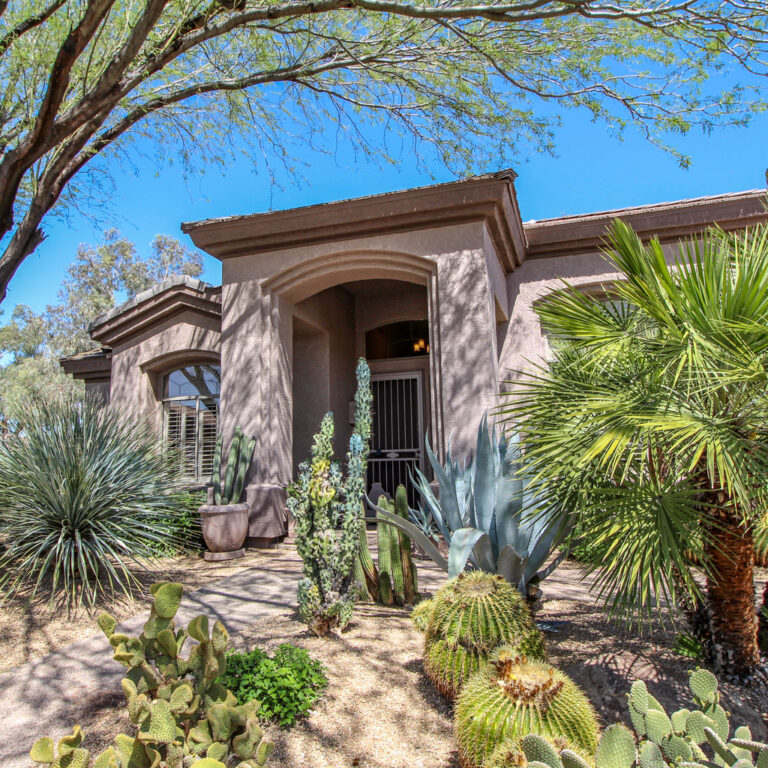 2: Rachio - Automate Your Landsaping
If you live in the Phoenix Metro Area and have landscaping, you likely have an irrigation system. Most of these systems are manual timers that you painstakingly set up with dials and buttons. It can be complicated to know how long to water each zone.
And there are so many questions, like:
"should I water every day, or every other day?"
"how do I adjust for changes in seasons?"
Sometimes in Phoenix, it seems like you water and water and yet the yard still looks yellow. It can be a super frustrating experience. And at the same time, over-watering makes you feel wasteful.
Enter smart irrigation timers.
These timers help you take control of your yard. They can help you save water and make your plants healthier. When I switched from a manual timer to a smart timer, my water bill went from $160/mo to $60/mo. And honestly, the plants look happier.
My favorite smart irrigation timer is by Rachio.
Rachio 8 Zone Controller (affiliate link)
Rachio 16 Zone Controller (affiliate link)
I like Rachio, because it is customized specifically to your yard. When you first set it up, it prompts you through a process to determine the size of your yard and the details of each zone. This process takes a bit of time, but once it's set up, Rachio takes it from there. It adjusts for seasons and helps you know just how much water your yard really needs.
The one downside to Rachio is that the timer unit itself is a plain box with a couple of lights. Everything is handled on the app. So it can seem a little intimidating to get it set up at first. But once you're going, it's easy to manage on the app and you'll forget about that white box on the wall somewhere.
One pro tip with Rachio is that it needs a good WiFi signal. To get mine to work well, I boosted the internet on the far side of my home. To do this, I used the Google Nest WiFi router system. Honestly, it's *so* easy. Once you have your main Google Nest WiFi router installed, you can add additional units anywhere around your home to boost the signal. And the best part of Google Nest WiFi is that it never needs to be manually reset. It just keeps working away like a champ with super quick speeds.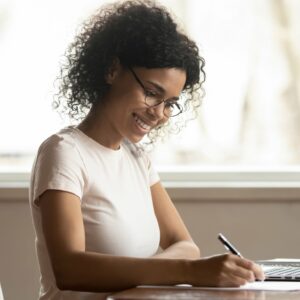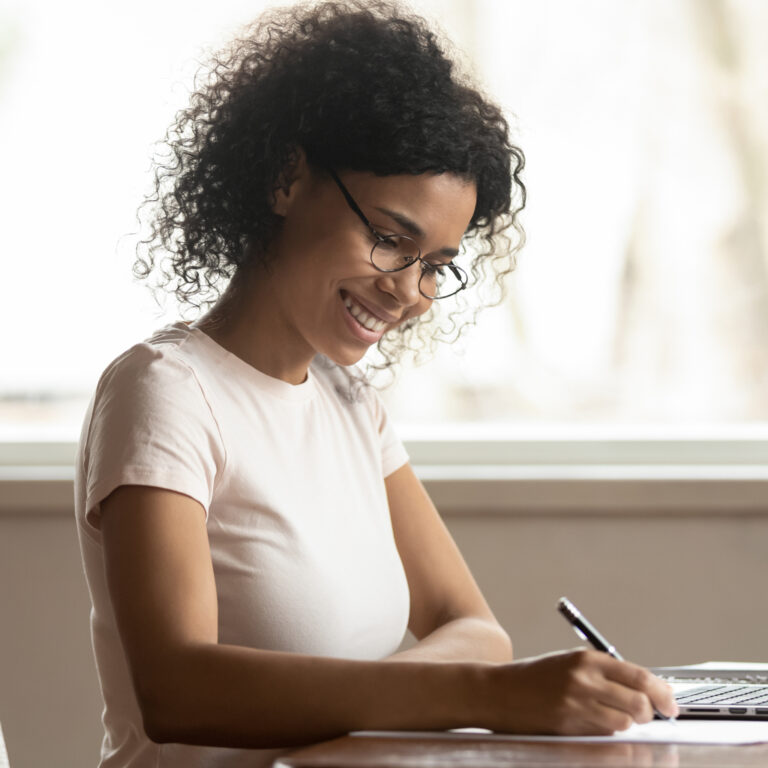 3: HomeZada - Make A Home Maintenance Plan
It's easy to get stuck in reactive mode when it comes to home maintenance. No thought is given to the roof until it leaks, no thought is given to the plumbing until there is a flood and no thought is given to the AC until it conks out in the middle of the summer.
It makes it feel like your house is always out to get you with one emergency after another.
This is a tough way to go. Not only is it stressful, but it can be financially devastating as well. The large and unexpected expense of an emergency repair can be a total budget buster.
Not only that, but it puts you in a bad place to find good pricing. For example, when you are forced to buy a new AC on a late weekend night and you find yourself using the contractor's financing, you are paying top dollar for that new AC unit.
So how do we escape the cycle of reactive maintenance?
The best way is to make a maintenance plan and stick to it. In the past, this was a matter of making or buying a home maintenance list and checking off the items throughout the year. But new technology like HomeZada makes this so much easier.
The HomeZada app is a maintenance plan app that will keep you organized. It is a comprehensive app that will help you with home insurance, home maintenance and home remodels. I love it because it sets your finances as top priority. By keeping your home maintained, you reduce the chances of unexpected repairs. And by keeping all your records in one place, it's so much easier to keep track of your home.
At the end of the day, it's all about staying organized so that you can love your home and feel safe and comfortable. HomeZada will automatically remind you to do things like clean the gutters before a costly roof leak develops. Or it might help you remember to change your AC filters to keep your cooling unit running at peak performance.
Like Benjamin Franklin coined, "An Ounce of Prevention Is Worth A Pound of Cure."
At the time of this post, the cost of HomeZada is about $12 per month for a premium plan.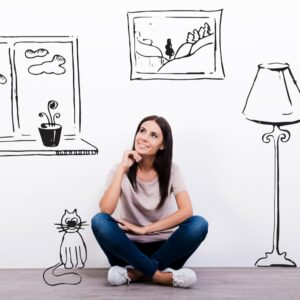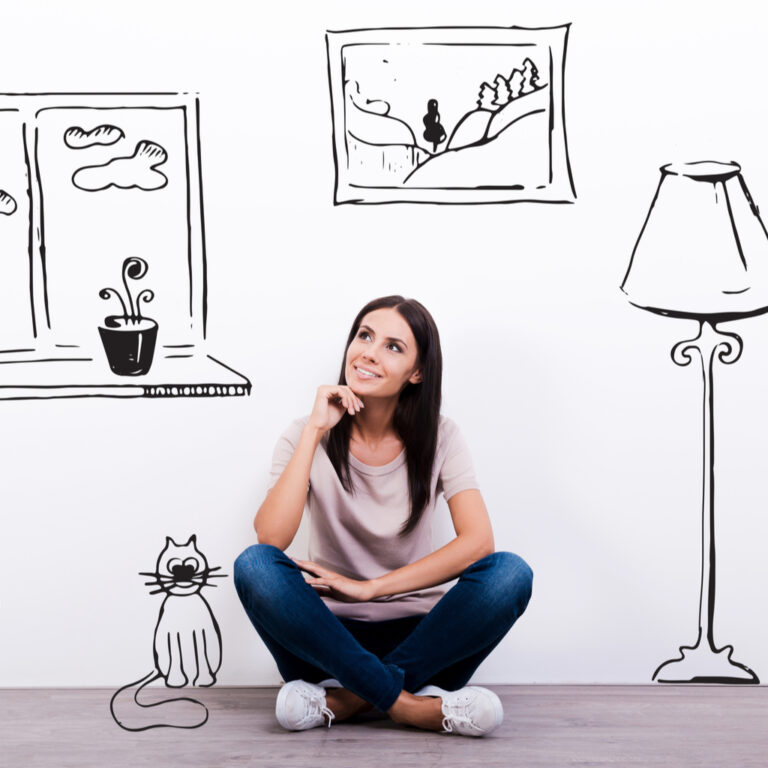 4: HomeStyler -Make Your Home Everything You Dream It Can Be
What are your dreams for your home? Would you love to add a pantry, convert a room to a home office or remodel your kitchen?
I am a huge fan of home remodels. Fixing up our homes to make them serve our daily lives can make us happier. It can make it easier to work and take care of our families and pets when our homes are built to suit our needs. But how do we get from where our house is today to the home of our dreams?
It's too easy to make big mistakes when we remodel. But these mistakes can be avoided when we plan ahead.
Without planning ahead, it's easy to paint ourselves into a corner by getting work done that is in the way of the work we really want to do. For example, if I install new flooring in my kitchen, but later decide to remodel the kitchen, I will likely have to rip out the new flooring to achieve the kitchen layout I want. Or I can leave the new flooring and be stuck with the old kitchen layout.
So how do you avoid this painful situation? The key is in planning and dreaming digitally. Explore and dream about what your house can be in a digital world before pulling the trigger on your next home project.
My favorite way to do this is by using HomeStyler. It's an app that lets you design your home with accurate dimensions. It's super easy to use. In fact, I think it's a ton of fun to use and a lot of homeowners really get into it.
Inside HomeStyler, it's so easy to move a wall or paint it a different color. In real life, moving a wall and repainting it can cost thousands of dollars. But making these changes in the digital world is free. You can explore and make all the changes you want until you arrive at your dream plan.
Then you can start to approach contractors with a clear plan. This will help you get accurate bids and help you complete your projects in the right order. For example, if you know you will be turning the old formal dining room into an office, you can skip giving it new flooring for now.
So what do you need to start building your home in HomeStyler? Well, about the only tool you will need besides a computer is a measuring tape. And you can make it easier on yourself and get a digital measuring device. These newer measuring devices make it so much easier and faster to measure your house.
I recommend getting a Bosch measuring device:
Bosch Measuring Tool – 65 Feet (Affiliate Link)
And if you want a fancy one and/or need to measure longer distances, I recommend this one:
Bosch Measuring Tool – 165 Feet (Affiliate Link)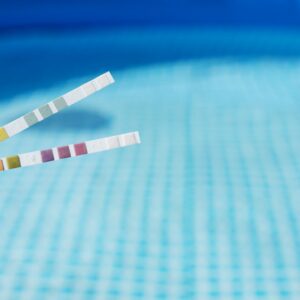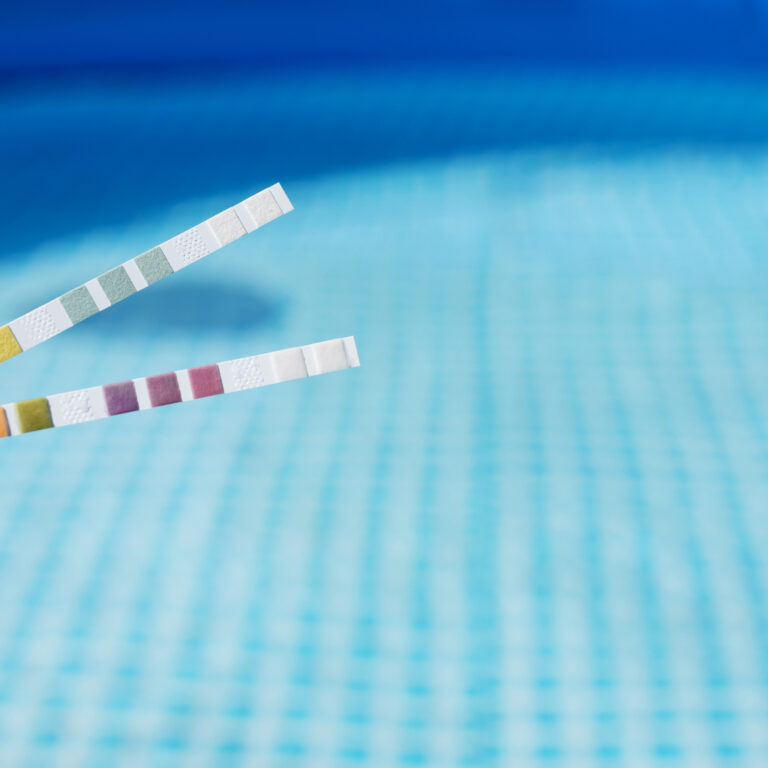 5: Pooli - Shortcut To A Crystal Clear Pool
Ok so a lot of homeowners in the Phoenix area have pools. Pools can be fun, but they can be so much work to maintain.
It can be so frustrating to have a cloudy or greenish pool. Especially when you are spending big bucks at the pool store only to never get it quite right.
But even worse, out-of-whack pool water can lead to calcium deposits and corrosion that can be costly to repair.
So what is the secret to maintaining your pool? Well, it's all about the water. And the way to keep your water clear and balanced is through testing and accurate application of pool chemicals.
But hold on, that doesn't seem so easy. Those testing kits look complicated and you need a degree in pool-onomics to know how much of which chemical to add.
Enter Pooli.
Pooli helps you scan your test strip and determine how much you need of each pool chemical to balance your water. The app makes it easier than ever before to keep your water crystal clear.
And once it is, your pool will be so much more enjoyable. You won't have to put up with cloudy water or funky smells. And your pool equipment and plumbing will all last longer when they aren't fighting corrosive water.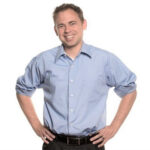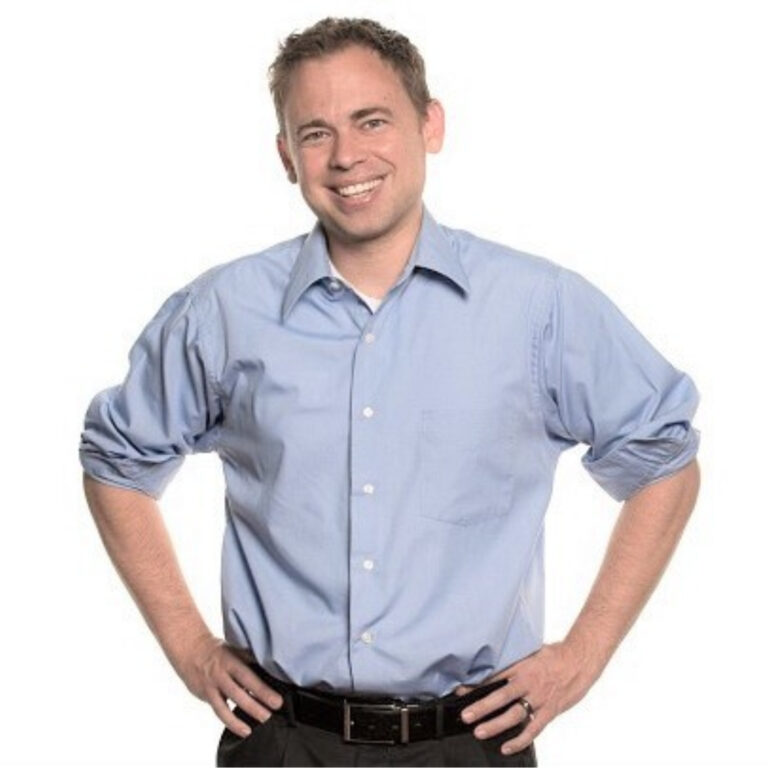 Reid Johnson
Owner, Clickapro