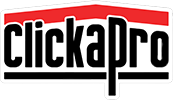 The services store for your home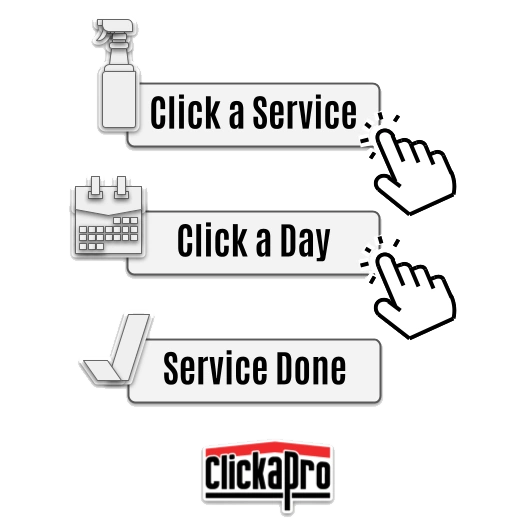 About Clickapro: Your one-stop shop for hassle-free home services
Tired of endless searching and haggling with contractors? Clickapro is your solution to all your home service needs. Our platform connects you with a network of licensed and insured professionals for a wide range of services, including cleaning, plumbing, electrical, and more.
Book services online in minutes
Get upfront pricing so there are no surprises
Read reviews from other homeowners
Pay securely online
Benefits of using Clickapro:
Saves time and hassle
Provides peace of mind with upfront pricing and insured professionals
Easy to compare and choose the right provider
Reaches a wider audience of potential customers
Streamlines the booking and payment process
Improves customer satisfaction and loyalty
Clickapro is the future of home services. Try it today and experience the difference!
4 reviews on
Shanen Caswell
2023-11-21
This was my first time using this company. Scheduled them for a house cleanup for a client. I was absolutely amazed at the level of communication they provided, as well as the level of service. They did an amazing job and I will certainly be utilizing and recommending their services to anyone in need. Very high level of quality and service! Thank you!
Anthony Calcagno
2022-03-09
Reid did an amazing job, my yard has never looked this good.
Reid did an excellent job of cleaning up after my dog. He deodorized the yard and sent me a text when he finished. Reid was also polite and very knowledgeable. Thank you for a job well done.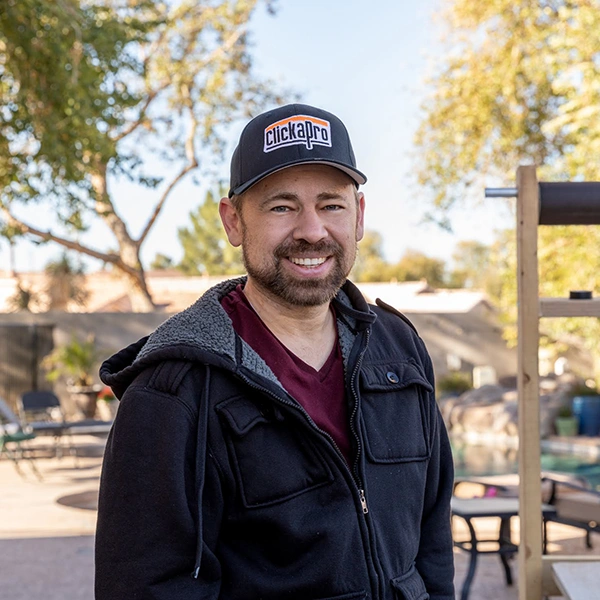 About Clickapro Founder Reid Johnson
Stemming from a deep-seated passion for construction, Reid embarked on a successful career in home construction and remodeling projects, earning his contractor's license in 2018. Immersed in the hands-on world of construction, Reid recognized the challenges of finding and scheduling reliable help, a realization that sparked the genesis of Clickapro in 2021. This convenient online platform streamlines the process for both homeowners and service providers, making booking home services a seamless experience.
Reid's passion for construction traces its roots to his grandfather's legacy, as he spent his childhood visiting his grandparents' home and accompanying his grandfather to construction sites. These early experiences instilled a lifelong appreciation for the art of building and fixing homes, ultimately becoming the driving force behind Clickapro's creation.